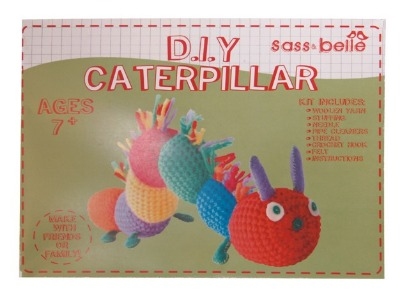 DIY Caterpillar kit
The kit contains all the materials and instructions needed to make this cute caterpillar
This DIY craft kit comes in a cardboard packaging size 21 x 15 x 5 cm.
The kit contains all the materials and instructions needed to make this cute caterpillar.
Kit does not include a needle.
You will learn the basics of crochet.
Catterpillar will be approx. 20 cm.
CONSISTS OF: yarn, stuffing, pipe cleaners, thread, crochet hook, felt and instructions
FOR AGE: 7+
WARNING: Not suitable for children under 3 years.